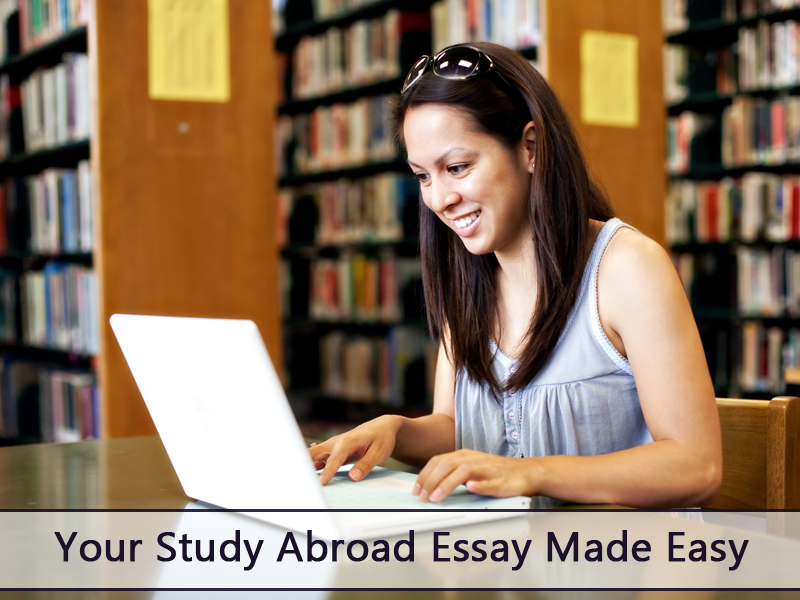 Sometimes, those students who study abroad begin to realize that this process is rather difficult and even might be compared to applying for university or college. You are supposed to select the country you would like to study in, single out the advantages and disadvantages of different programs, gather your transcripts as well as references. Moreover, preparation of a good personal statement and well-constructed study abroad essay is also required for successful application.
Once you've made up your mind to take part in a study abroad program, bear in mind that you ought to provide a qualitative and eye-catching personal statement and appropriate study abroad essay. In fact, your program wants to get to know the person that is going to represent their program in a foreign country.
In this article, you can get to know useful study abroad essay tips
Usually, the questions that almost all study abroad applications ask sound like, "Tell us about your personality", or "What is your reason to study abroad?" Although these requests might appear to be simple, it can be quite hard to describe yourself only in 500 words. Since writing is a process, the first step that should be made is scribbling a lot of ideas down to see what you have.
This idea has been pushed by teachers and professors since day one. Even though you've done lots of outlines, it is significant to break down your study abroad essay so that you know precisely what you are going to include in this piece of writing.
First impressions are taken into consideration
You certainly want to compose that attention-grabbing introduction. The perfect suggestion could be summarizing and explaining in 1-2 sentences who you are, why you made up your mind to study in another country.
Another essential tip regarding writing a study abroad essay is to support your statement stating why you wish to study abroad. You ought to expand the ideas that you have brainstormed and written down in your outline.
Clearly formulate your goals. Also, reveal how you want this summer semester or even year to bring your nearer to your goals concerning career or academics in the future.
While studying abroad, a student must make profound human connections. As a matter of fact, you should be yourself when it comes to working on your study abroad essay.
Check your essay, upload, and submit it. However, remember to pay attention to the deadline of the applications. Don't forget about getting all the needed documents regarding the study abroad program in advance. Bear in mind that being late is probably the worst of all feelings.