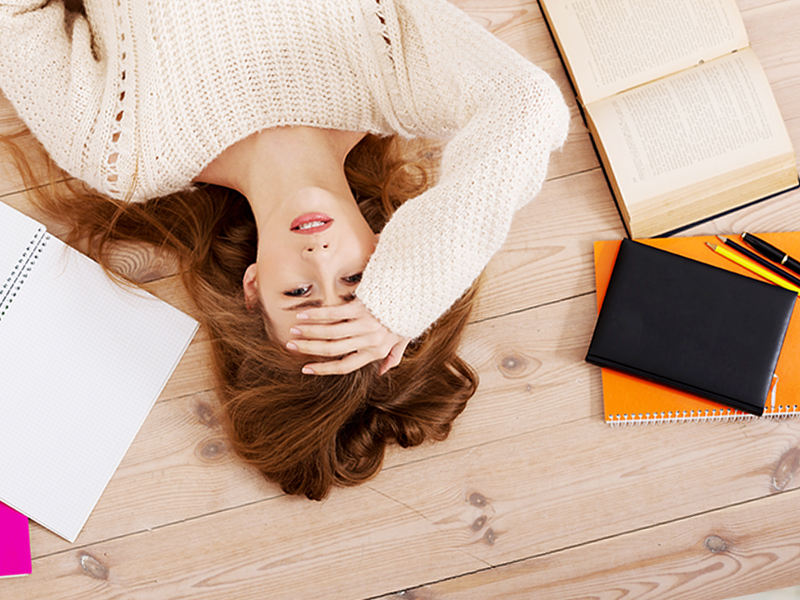 Most students consider writing a college paper a daunting and boring task to do, but we assure you that it is not true. It can be an especially fascinating experience for anyone who wants to develop his/her writing skills. Knowing the procedure of writing a college essay, one can achieve incredible results and impress the professors with the writing talent. The following article will provide every reader with effective tips, which would facilitate the writing process.
Well, writing a college paper is an inescapable part of any student's academic career. If a student wants to get the desired degree, he/she needs to write hundreds of papers on different topics. These assignments are very popular among the professors since they enable them to check students' knowledge, writing skills, as well as the ability to read and analyze outside sources. Some students pass through this challenge rather effortlessly, while others prefer to find someone who will assist them with writing college essays. Finding a ghostwriter is usually a very risky decision. First and foremost, such writers do not care about the grades of their clients. They may assure that their papers are totally plagiarism-free, which is usually not true. Being caught at plagiarism increases your chances to be expelled from your college.
After learning how to write a good college paper by yourself, you will become an experienced writer and a more mature individual. Moreover, if you need a recommendation letter, you can always refer to your professor for whom you wrote a high-quality paper. This person will always give you a good recommendation. It is your choice whether to be one of the students who hire unprofessional writers and receives unsatisfactory grades or to stand from the crowd and learn how to write an academic paper of top-notch quality, which will impress the most demanding professor. Being able to write a good essay, you will learn how to express your ideas clearly and explicitly. Besides, acquiring such a good skill will help you to grow both personally and professionally.
So, if you are ready to write an essay following a common college paper format, let's start!
Indeed, writing a college essay can be compared to solving an algorithm with a step-by-step structure:
1st Step. Choose the topic of your paper. Sometimes, professors appoint the topics, whereas sometimes they allow the students to choose the topic on their own. If you can choose the topic, feel free to select the one, which seems interesting to you. The secret of success of any work hides in loving the thing you are doing.
2nd Step. Write a strong thesis for your essay. A thesis is the main point of your essay. You may change it or modify it later, but you need to outline it at the beginning of the writing process to be able to proceed with the development of your thoughts.
3rd Step. Write the body of your paper. Undoubtedly, there are many secrets to writing a body, but first and foremost, you should know that a good essay should consist of an introduction, several body paragraphs, and a conclusion.
If you are good enough to pass these three steps effortlessly, it means you know how to write a perfect college paper.
Let us concentrate on these steps more precisely
1st Step. To choose the topic, you need to know the material. For example, if you need to explore the causes and consequences of World War II, you need to concentrate on this period. If you have some difficulties with choosing the topic, you can always address your professor. Remember that choosing a topic for a college paper is a very responsible step, which requires brainstorming and applying critical thinking skills. A good topic is a key to getting the desired grade.
2nd Step. Writing a strong thesis is an equally important step to choosing the right topic since it defines all your work. Make sure to create it interesting, thought-provoking, and easy-to-understand. Remember that a thesis statement is the most important sentence in your paper, so do not overburden it with some unnecessary details.
3rd Step. If you have successfully coped with the first two steps, it is high time to write the body of your paper. First and foremost, you need to know that every college essay format requires a good introduction. Its size depends on the size of your essay. In this part of your essay, you will introduce the topic to your reader and will try to catch his/her attention. Yes, it is not a simple task to do, but a good thesis statement will help you with it. Then, you may write the body paragraphs. Each of them should start with a topic sentence related to your thesis statement. A good essay should have a clear structure, where each paragraph is dedicated to a single sub-topic. Be sure to concentrate your attention on the topic chosen, and do not put unnecessary details to your essay just to increase its length. The body paragraphs are the part of your essay, where you may mention the sources you used when writing this paper. If you mention some outside works or authors, do not forget to cite them properly to avoid plagiarism. If you need some more information on APA, MLA, or some other term paper format, feel free to Google and you will find a lot of relevant information. Writing a good conclusion is the last, but equally important step. When writing a conclusion, you need to summarize all your previous thoughts and opinions discussed in the essay. At the same time, it should not be just a simple restatement of the ideas discussed in the essay, but a thoughtful explanation of what theoretical and practical value your essay has.
This procedure sounds easy, doesn't it? If you think so, you are right.
Other Effective Tips on Writing College Essays
There are much more secrets, which can facilitate the writing process. First and foremost, you should not wait until the very last moment to write your essay. We assure you that procrastinating is the enemy of any student who wants to be successful. Thus, if the professor has already assigned the topic, start researching it. It will help you to evaluate how much time you would need to write this essay.
Try to get writing inspiration. You may find it everywhere – during the walk in the park, in the library, or watching Netflix.
Choosing the right sources for writing an essay is also a useful secret. Most students commit the same mistake choosing the first source suggested by Google. Remember that to write a good essay, you need to choose the relevant books, peer-reviewed articles, and other materials.
Do not forget about the correct grammar. Even if you cite the sources perfectly or develop your ideas very well, simple grammar mistakes will not allow your professor to grade your essay well. Thus, after writing your essay, be sure to proofread it several times to exclude possible mechanical errors.
When writing an essay, do not forget about the transition words, as they will help you to develop your topic more smoothly. Also, be sure to pay attention to the type of your paper. It means that if you need to write a persuasive essay, you need to pay attention to providing reasonable arguments to persuade your reader in your point of view. If you need to write a personal essay, you need to know the peculiarities of this essay type. Usually, the personal essay format does not need any sources but requires using your personal thoughts, opinions, and reflections.
In conclusion, it should be said that writing a college paper is not a very challenging task to do. If you still do not know how to write a college paper, you may find a lot of user manuals available online. Undoubtedly, writing the first essay will take a lot of your time and effort, but the following ones will be much easier. Do not be afraid of mistakes, because careful work on them will help you to become a good writer!
Step-by-Step Instruction on how to Make a Correct College Paper Format
Several points may cause worries concerning the way your college paper format is made. It matters whether you cut and paste your paper in a text area by using an online application pattern or attach an already formatted file. In case you are uncertain about what option to choose, follow the given directions. According to the modern rules, you need to cut and paste your paper in the text box if you use an online application pattern.
The majority of educational establishments allow students to use application patterns that are considered to ensure correct paper formatting. Still, there are several reasons for which you should not use such a pattern:
The used application form will not increase your chances of being accepted to the chosen school.
Printed application forms can be lost in the pile of documents. Certainly, online applications may be lost as well. However, you will find out about it sooner due to Internet services.
Whatever the way of submitting your paper is, you should organize your work by using the word document. Thus, you will see whether you have written the required number of words and whether there are any mistakes in your work.
Now, let us discuss the main points regarding a college paper format in the cases when the paper is cut and pasted in the text area or attached as a document.
Cutting and Pasting the Essay in the Text Area
Check whether your paper has not been cut.
Poor formatting as well as cutting and pasting the paper in the text area can change the word count. Check whether your essay includes an appropriate number of words.
Copy/pasting may ruin the format of your paper. Examine whether the italicized words or those in bold remain as such in the text area.
Examine whether the paragraphs are structured and formatted properly after copying/pasting.
Ensure the applied font is 12 pt. Times New Roman or Arial.
Set 1-inch margins on all sides.
Use 1.5 or double spacing to make your paper easy to read.
Use one tab at the beginning of each paragraph.
Apply Times New Roman, Cambria, Arial, or other fonts that make a paper easy to follow. As to the size, it should be 12pt.
When formatting your paper, you may desire to insert a heading, your ID, and a page number. Indicate your name only if it is specified by the instructions.
Mind submitting your essay in the requested format, i.e. doc., .rtf, or PDF. PDF format is the most suitable, as it is always the same