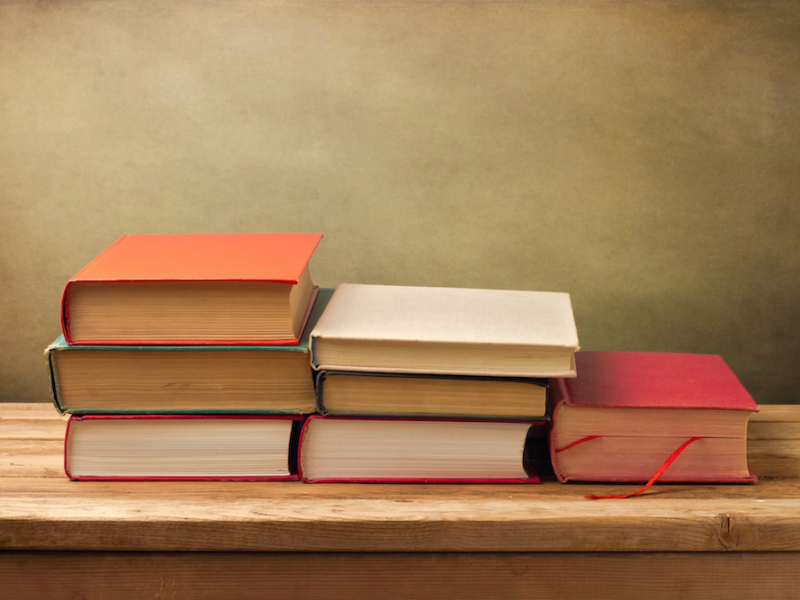 Almost every student faces many problems with written assignments. There is a vast variety of them. However, the most significant one is a term paper. Few know how to write a term paper correctly, especially when you are a first-year student. This article aims to provide you with the most useful tips on how to write a term paper, including realizing its specificity, necessary preparation time, the writing process secrets, and other valuable and significant additional information.
Definition: Term Paper vs Research Paper
A term paper is the final type of written assignment widely spread in the classical educational system. It may have various requirements depending on the course you take. However, the general statement is that the term paper should be an analytical and critical one. Usually, it aims to check student's knowledge and understanding of all material.
Two Coherent Aspects
Demonstration and presenting knowledge of the central theme literature and course sources.
Own ideas and reflection concerning the chosen topic.
Thus, it is the universal type of written assignment that may determine your course grade. As a rule, a professor gives strong requirements at the beginning or in the middle of the course, so you have enough time to write it not being in a hurry.
Despite its significance, a term paper is slightly more straightforward than a research paper. The last requires an in-depth analysis of a massive amount of academic literature. Thus, it is less direct and widespread than the final type of written assignments.
How to Write a Term Paper: First Steps
There is no magic way of how to write your term paper without realizing and understanding its core principles. Of course, you can buy term papers. Even if so, it will be still useful to know some information concerning a term paper to estimate your order.
Three Statements You Should Realize Clearly
The more literature and sources connected to your topic you will be familiar with - the more outstanding your term paper will be. Do this to find out different sides and views concerning the chosen topic. It will help you to get a brief issue, summarizing what other researchers have already done.
Try to be sure that you say something new. Each term paper should include a reflection part. Thus, it is quite essential to produce a new idea or a view concerning your topic. In this case, be sure you do not steal someone's opinion and present it as yours. Be careful with it, especially when you buy term papers online. Say no to plagiarism!
It should be a balance between your reflection and literature\sources analysis. Read and analyze the necessary amount of literature to be sure in your statement and its explanation.
The basic rule is to use the latest information and data, analyze it critically, and make your suggestion.
Choosing Topic Tips
Choosing your term paper topic is the first and maybe the most responsible step. There are two approaches to selecting your paper topic:
Find out something you like and try to formulate a possible term paper topic.
Experiment with different unknown study fields to get unusual outcomes.
Advantages and Disadvantages
The first approach's pro – you will get the pleasure while writing and examining this topic and can draw attention to some specific elements, as you are already familiar with it. However, you may be too subjective because of your delight.
The second approach's pro – you can easily stay objective and have a chance to learn something new. However, it may take too much time and effort to get familiar with the original topic. As a result, your term paper may turn into an ignorant statement without a deep understanding of the problem.
Term Paper Writing Process Elements
If you have chosen your term paper topic successfully, it is time to formulate a thesis statement. Do not be in a hurry! Find out, analyze and rethink all possible materials concerning your topic. Put down some notes and try to formulate a pre-thesis. Then, try to pick up some arguments for your thesis statement and draft its structure. Be conscious that your thesis statement is the core of your term paper. Thus, be sure that your arguments are logical and follow the main idea of a qualification paper.
Working hard on this part of your term paper will provide you a much easier further writing process and excellent results.
General understanding and knowledge of the topic will allow you to make a preliminary structure of your term paper. It is important to remember that the development of the previous structure is highly significant. This step will allow you to draft every section of your article. In this way, you will get a peculiar scheme with which you will be able to see the whole picture of your qualification paper.
This schematic project will help you to present your ideas to your supervisor and get feedback. The supervisor will identify the strengths and weaknesses of your paper and will advise on how to improve or change them. These tips may relate to the thesis formulating, section sequence, arguments, literature, sources, etc. Therefore, you will never write what is already written and will make your research relevant and original.
There are various views on this tip. Some people argue that it is not necessary to waste your time on planning and drafting, others insist on such elements of writing a term paper. Of course, it takes a lot of time to write a couple of drafts or make a plan. However, it is worth it! Creating a plan or to-do list will allow you to follow your deadline and to write your paper in time. On the other hand, writing one or more drafts will give you a chance to improve your writing all the time. It will provide you with the possibility to delete or add some information. Thus, drafting and planning seem to be the right approach for large papers, particularly for a term paper.
Tips on the Structure
There are five main structure sections in a term paper. Each of them has its specificity and features.
Introduction
Include the representation of the broader context, brief description of the problem, thesis statement, topicality, and methods. These parts, as well as the conclusion, are the most important. Professors and readers often read only the introduction and conclusion, since it is the easiest way to get acquainted with the statement of the problem and its solution. Therefore, the opening should be attractive and involve further reading.
Literature Review
Present the most authoritative and the latest literature on your topic, briefly outline their most essential ideas and show your understanding.
Discussion
Produce the whole picture on the issue, presenting polar thoughts and concepts. Clarify your attitude to the problem and show your analytical ability.
Body
Present your thesis statement arguments. It is usually the most substantial part of the term paper. It has a logical demonstration of your ideas, their explanations, and your reflections. Draw attention to some exciting moments and attract your readers.
Conclusion
The last but not the least part of a term paper. It should include summarizing the whole term paper according to the thesis statement; it may confirm or deny it. Drawing attention to unresolved or future possible studies will be the advantage of your term paper.
Proofreading
Everyone knows that the last step of each writing assignment is proofreading. How to do it efficiently? Start checking your term paper after at least three days! It will allow you to distance from the written information and to fix some faults more efficiently.
Also, it is an excellent approach to print your article and re-check it one more time.
Straightforward but Useful Term Paper Writing Tips:
Catch the idea and start to develop it! The more you read – the more chance you have to write a successful term paper!
The outline does matter, but it is just an outline. Be flexible! Try to put down some notes even after choosing your topic. You will always have a chance to rewrite it.
Do not plagiarize!
Use the necessary amount of citations and a definite style of language.
Exchange your term paper with your colleagues to improve it.