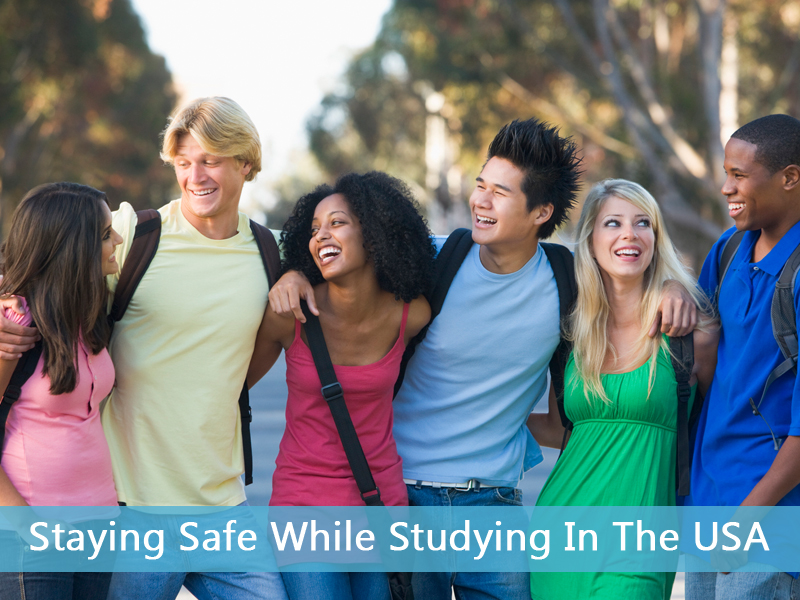 Ways to Stay Safe When Studying Abroad
Most students dream to have the experience of studying abroad. The US, in these terms, is one of the most popular choices due to the number of opportunities this country offers. Nevertheless, when you embark on an adventure of studying abroad, you should be wary of different unpredictable and possibly dangerous situations and know how to stay safe. Here is a list of four things you should be careful with while studying abroad.
Online Scammers
Today you can buy and sell stuff without leaving your house. Although this commodity makes everything a lot easier, it also raises the risk level because you never know who is on the other side of the screen. While purchasing or selling things on such websites as Craigslist or eBay, be aware of safety measures. If you and the other person agree on a meeting, always do it in a public place and never in their house. Money transfer is another thing you should be wary of. If the buyer's account looks fishy, avoid any business with them. And always remember not to give any personal information!
Renting a Place
Even though living on campus can be too hectic, you would rarely worry about your safety there because there are people responsible for keeping you safe. If you want to have your private space, you should be the one ensuring your safety. While renting a place, you need to make sure you have insurance for possible bad situations. Also, be on good terms with your property owner, and before renting a place, meet with them personally. Just like with online scammers, you might stumble across people advertising non-existent places for rent.
Visa Assistance
If you're an international student dealing with preparing all immigration documents, you'll probably be targeted by visa scammers. However, never use the help of additional sources because the official organizations will provide you with all the necessary information. Most US colleges have offices that specialize in helping international students with the paperwork, and they will be more than willing to clear things out for you.
Car Purchase
Many American students drive their own cars so you might be tempted to follow their example. Be careful with it. In many cases, people would try to make the car look a lot better than it functions. You don't want to end up with a completely broken vehicle that won't serve a month, so before buying one, ask for a test drive. Also, you can request a report from the dealer in which they'll provide the background of the car and will describe its state.
Human imagination is really impressive when it comes to deceiving other people. But you can stay safe if you are careful and attentive. Remember that you're not alone in a foreign country and there are always friends and college advisors ready to help you out.