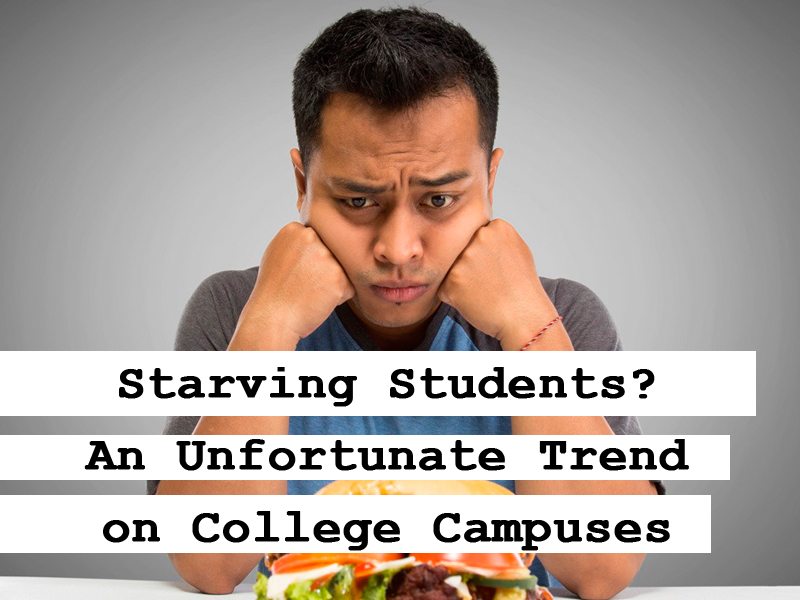 Main Reasons of Students' Starving and Malnutrition
Leaving home for study associates with the freedom of choices, decisions, and actions. Many students wait for this moment with anticipation. However, the first steps in adult life are not as joyful as they are usually expected. The surveys, which were taken in Portland State University, Oregon State, and the University of Oregon, showed that half of the students starved and lives with simple monotonous snacks like ramen noodles. Without a doubt, it does not improve their study abilities and health condition. Moreover, they are still at the age, when the body is developing, thus, still need diverse and healthy nutrition.
The Reasons of Students' Starving
Lack of knowledge of healthy nutrition and cooking.

Many students don't have an idea that there are much more than just two ways to cook eggs and soups. Being absorbed with studies, they do not have time to research this matter and let things lift, till they end with the doctors' visits and examinations.

Ignorance of pocket budget management.

It is great to have your own money, but it needs to be counted and managed. Many students spend too much at first and can't make the ends meet later. There is a hope that one learns from his/her mistakes, but without extra help, this process may stretch till graduation.

Bad location of shops.

Very often, shops with grocery products and big supermarkets are situated on the outskirts of campus and require much time and extra transport spending to reach. As a rule, students, especially fresh-comers, are in short of both, thus, they prefer to weather the storm till their next visit to parent house.

Absence of food they are accustomed to.

This problem concerns international students more. At campus, they can't cook and eat what they like, because it is hard to find the products they are used to. Of course, they can take some from home, but it is not enough for those who live far. Parcels are not a perfect way out, as many food products will just get spoilt.

Ignorance of time management.

Certainly, some of these items are possible to omit, but it requires great self-organization, which is a mastery skill. Many students continue to adrift their study routine rather than rule it. They even can't imagine that self-discipline is their best friend is going through life circumstances. It is always wiser to adapt to them most properly than to wait in passivity.
Authorities are trying to correct the situation and establish food pantries on campuses. An example is a pantry at Saint Mary's Episcopal Church, but it works only two hours per week. There is a plan to organize a ride-share service, which will ease getting to the nearest supermarkets for many scholars. Centers for Student Health also hope that the organization of workshops on cooking, budgeting, and time management will considerably improve the situation of starving students, but there is still much to do.