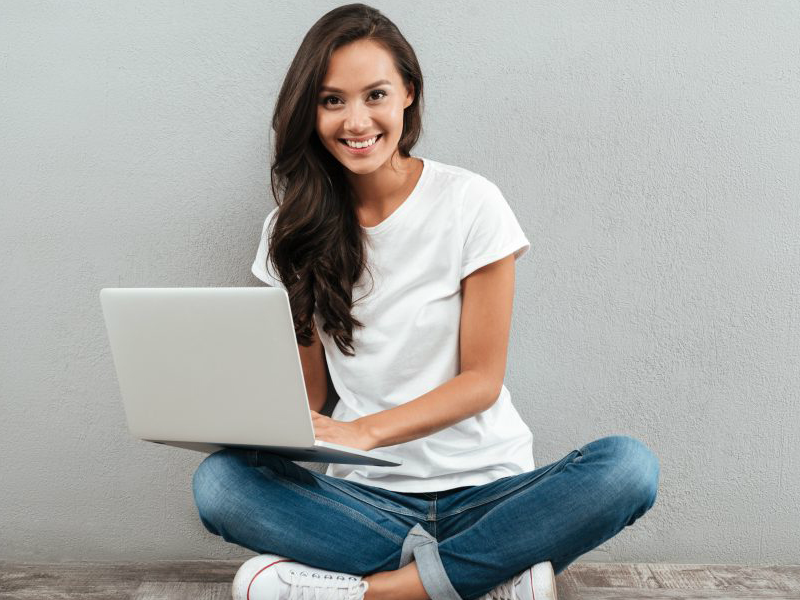 The Basics of APA Format
APA style has become a pervasive phrase within the academic community. Nevertheless, many students are still oblivious to the essence of this formatting style and may wonder how to write a paper in APA. First and foremost, APA stands for the American Psychological Association, which is an influential scientific organization that developed a set of rules commonly known as APA style to facilitate communication and reading comprehension within the field of social sciences.
If you are enrolled in a psychology class, sooner or later your instructor will assign you an essay that should be formatted according to APA rules. If you do not have the slightest insight into the peculiarities of APA style and are accustomed to writing papers in MLA or Chicago, this task might put you in a tight spot. Once you get the hang of it, there should not be any further difficulties.
Here are some general instructions on how to write an APA paper:
Make sure you have a standard-sized paper of 8.5 by 11 inches.
The top, bottom, and sides of a paper sheet should have a 1-inch margin.
Double-space the text of your essay.
Type using Times New Roman font, 12 pt.
Add a page header/running head (left side) as well as a page number (right side) at the top of every page. Note that a page header is an abridged title of your paper that should be capitalized. Also, it should be 50 characters at most, including spacing and punctuation.
Structural Elements of an APA Paper
A paper in APA is comprised of four main sections:
1) Title Page,
2) Abstract,
3) Main Body,
4) References.
The structural organization of APA papers is not fixed and may differ depending upon the type of paper you are to submit. For instance, a lab report might have a bit different structure as opposed to critical analysis or a case study. Apart from traditional sections, a lab report also encompasses some additional details, including methodology, findings, and discussion about your experiment or research. Regardless of the type of APA paper you are assigned, the key sections outlined above are obligatory to include.
1. The Title Page
The title page always has the title of the paper, the name of the author, as well as school affiliation. This section contains significant information for your target audience, and, thus, it is recommended to learn how to compose a title that will accurately yet briefly communicate the focus of the paper.
2. The Abstract
The abstract is an overview of your paper. This section should be placed on a new page and have a page header as well. At the very top of this section put the heading "Abstract" without applying any quotation marks, punctuation, or font styles.
The general guidelines of APA style state that the abstract section should not exceed 250 words. Nonetheless, your instructor may modify some of the requirements, namely the length and content of the abstract, so always read the assignment details carefully and consult the grading rubric of your APA paper if needed.
The main part of the abstract section is comprised of a summary of the underlying ideas/points/concepts of your research. Note that this extract should not be indented. Concerning the content of your abstract, it should include your research topic, research questions, respondents/interviewees, methodology, findings, analysis of the data collected, and conclusions. You may also mention the potential development of your research and the application of your results in academic practice. All this information should be presented in a single double-spaced paragraph. Additionally, it is advisable that your abstract features a list of keywords that emerge throughout the paper.
3. The Main Body
At this point, the type of paper you are to write determines the exact format of the main body. For instance, if you are working on a lab report, this section should be made up of the following sections: an introductory paragraph, methodology, results, and discussion. Reach out to your instructor for more specific guidelines on what the main body of your APA paper should be comprised of.
About a lab report, here are few pointers for you:
Insert a heading in a methodology section. The introduction is always followed by a method section entitled "Method". Here, you have to describe all the procedures that you undertook during your research. Add subsections to discuss the participants, resources, and research techniques that you deployed.
After you have described all your method subsections, move on to the next part. Center the word "Results" typed in bold. Make sure to mention statistical data, if any, which will support your claim or argument.
Stress the value of your research in the discussion section. It goes right after the results section and also has a heading "Discussion" typed in bold. Focus on things like whether or not your results substantiated your hypothesis. Make sure you bring up any limits to your research as well as include further steps based on your findings.
4. The Reference Section
In this section, you should cite all the materials that you referred to throughout your paper. Also, everything that is cited anywhere in your paper should be included in the reference list. This section is located on a separate page. As with other sections, center and bold the word "References" at the very top of the page. Some other APA formatting rules to keep in mind:
References should be presented in alphabetical order, according to the last name of the author that comes first.
Do not forget about regular double spacing between entries. No extra space is required.
Make sure that all lines following the first line of each of the reference entries are indented using a hanging indent.
If you mention someone else's work somewhere in your paper, make sure you add an in-text citation.
To write an APA paper with flying colors, it is essential to handle this task step by step. Thus, break down the assignment into more manageable parts. At the initial stage of your research, you should design an outline and prepare a bibliography. By doing so, you make the process well-organized leading to a well-structured paper.
Proceed with writing the paper itself. Make sure you take notes of all the references you utilize in your research. As soon as the paper is complete, you can deal with the abstract section. After that, compile a list of references and add a title page. Once you are done with this job, devote some time to editing and proofreading to ensure that your paper is of impeccable quality in terms of content and formatting.