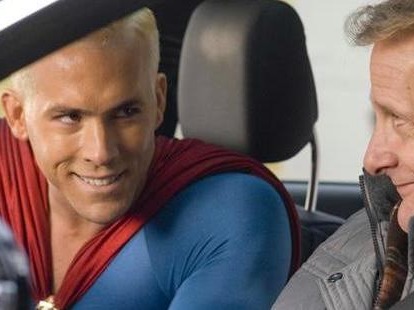 Asking a question 'how to write a film review paper', you should identify the true essence of this kind of writing. A movie review is the type of written assignment that gives you a possibility to show your own opinion about the motion picture you have opted for. The thing the paper is aimed at is giving a reader a valuable piece of information and helping to decide whether to spend time watching a certain film or not.
Therefore, you should focus on the issue that may be the most crucial for a reader in the process of making a choice. Giving detailed pieces of information, you should not display the plot itself.
As in any review, the writer doesn't reveal all the turns of the storylines but analyzes how efficacious the work of art is taking into account various factors, such as special effects, direction, a soundtrack, theme, etc.
The article suggests a list of the necessary information that you should include in your writing. So, pay attention to the paper requirements and have a look at the basics of movie critique guidelines. Before you start, remember that it is better not to use any obvious generalizations. Instead, give your own authentic ideas on the things touched in a motion picture supporting them with weighty evidence.
We have compiled a guide that should come in handy in the process of review writing.
If you still face difficulties and do not know how to write a movie review essay, then this the right article for you. We are not set out to limit you in any aspect regarding the number of words or a writing style to apply. We would like you to have an idea of the meaning of the film review and how to start it.
The structure may be composed in the following way:
The first paragraph should present the title of a film, the star cast, a few words on setting (place and time, in which the events take place), and the film's type.
The second paragraph focuses on giving a summary of the plot of the film. However, keep silent of the most intriguing moments and do not tell anything about the end.
The next paragraph should be devoted to discussing a particular tendency in filmmaking. Select the one from editing, acting, design of costumes, direction, music tracks used for the background or anything else that may interest you. You should stay enough focused and specific. It is also a good idea to introduce some examples in the form of quotations.
The fourth paragraph should tell a word on the overall impression a motion picture creates. This is a high time to express your own view on the quality of a movie. In fact, this is a section where you are expected to give recommendations to your audience.
This is a kind of template for planning your essay in a harmonious and beneficial way. You can change some details and opt for other decisions to make your review even more comprehensive.
Film Analysis Essay
Compiling a film analysis essay, you should think of direct and well-organized actions you are going to take.
First of all, watch a movie. The most important thing is to do it in a relaxed atmosphere, just as you usually do it. Do your best not to get distracted by different factors around you. Then, you should get to evaluation, represent the strong and weak points of a motion picture. Retell what has captured you. What is more, write an outline not to get off the track.
Whatever you are writing, think of your target audience. Knowing the needs of your reader, you are more likely to make your writing informative and engrossing.