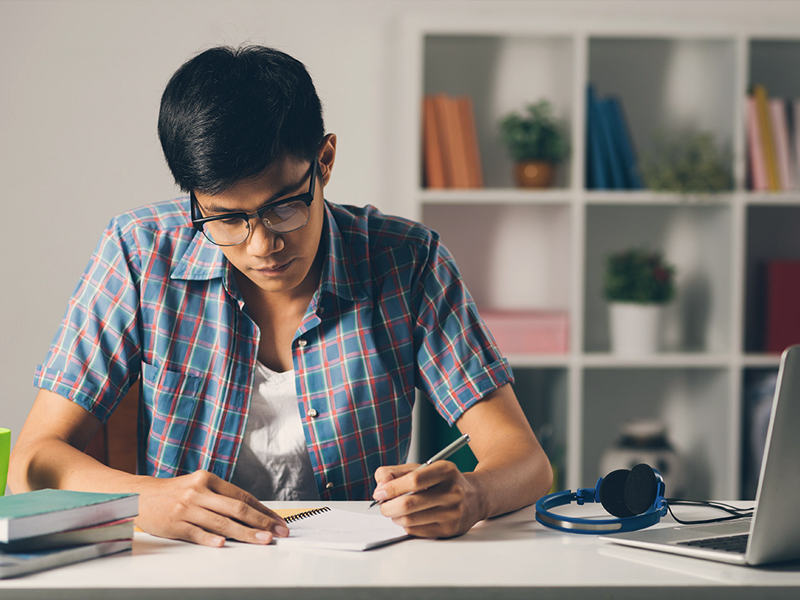 If you think that the college paper format is not important, you are wrong. Even a very interesting paper can get a reduced grade due to improper formatting. Doesn't it sound sad? Of course, it does, and this is exactly why you should always format your papers perfectly.
Know the Styles
The first step to making a proper college paper format is to learn everything about the most common styles of college papers. The format of your paper should include proper citations and references to your source materials. In case you do it correctly, your paper will be more valuable and your college instructors will like it much more. Proper references in your college paper also allow your professor to compare your ideas to those from other authors and evaluate the merits of your paper, as well as better understand your own point of view. If you want to see a college paper example with proper references, you can find it online.
Remember that formatting your college paper to a certain style has a lot of strict rules that must be followed. Keep all guidelines in mind, introduce interesting ideas, and your paper will be evaluated much better by any professor in your college.
The Big Three: APA, MLA, and CMS
Most students know that three styles are most commonly used in college paper writing. They are APA, MLA, and CMS. Let us briefly discuss what they are about.
APA style: This style is based on the guidelines of the American Psychological Association. This style is the most common for writing college papers in the field of psychology, sociology, social work, or medicine. If you study in any of these fields, you should know the APA format very well.
MLA style: This is a style guided by the Modern Language Association. If you study for English majors, or if your major is related to acting and theatre, you are going to write your college papers in this style. It has been in use for over 50 years.
CMS style: This style has guidelines based on the Chicago Manual of Style. This style is commonly seen in the college papers of literature students, as well as those who study arts and history.
Many characteristics of these styles are similar, such as spacing and margins. However, the way to reference source materials is completely different. Even the name of the reference list in your college paper will be different in these styles. In APA, you are going to call it "references", while in MLA you will have to write "works cited." Even if it seems to be a minor thing, it is still an important distinction that can affect the grade for your college paper.
Most likely, you are going to use only one of these styles to write college papers, but it is still advisable to learn the basics of other common styles. After all, it is not hard to do it. To better understand the rules of different styles in practice, you can find a college paper example for each of them online and compare the differences.
Make Sure You Follow the Latest Updates
No matter what style you are using, you always have to make sure that the way you are writing your college paper follows the guidelines of the latest version. All styles are constantly updated and modified, so if you want your college paper to be formatted as accurately as possible, make sure that you keep the current standards in mind. You should also be very attentive about the way you reference your sources, because every small detail, which you miss, can lead to a decreased grade for your college paper.
One of the most common mistakes students make in their college papers is the way they reference web sources. Therefore, you should pay special attention to the way you reference the materials you take from the Internet. Remember that the way you format these and other sources in your college paper adds power to your work and helps your professor better understand your ideas.
Tips for Formatting MLA Papers
In case you need to write a college paper in MLA style, we are here to help you and give you an intelligible guide.
Document Settings. You should use a 12-point typeface (Times New Roman) and 1-inch margins, and your entire paper should be double spaced. Also, do not use extra spacing between paragraphs and bibliography items, as well as after titles. Remember that your default settings can be different, so make sure to check that the settings in your college paper comply with the guidelines. Pay attention to each one of these set rules. This is very important.
Page Header. When the document settings are fine, pay attention to the name and page number. It should be placed in the upper right corner of every page. Add an automatic page number to the entire document and place your last name in there, as well.
Title Block. Now write your informative title and assignment information in the upper left corner of the first page. This section should have your name, your professor's name, number, and section of your course, as well as the current date. Go to the next line and write the informative title of your college paper in the center of the line. The settings of your title block (type, spacing, etc) should be similar to the rest of the paper.
Citations. When you cite your sources, do not place a comma between the author and page number. Put a comma or a period outside on your inline quotes.
Works Cited. The list of your sources needs to be sorted alphabetically by author and formatted properly, as well.
For more details on how to format each of the sections of your college paper, visit your college library and check the most recent guide of the style you require.