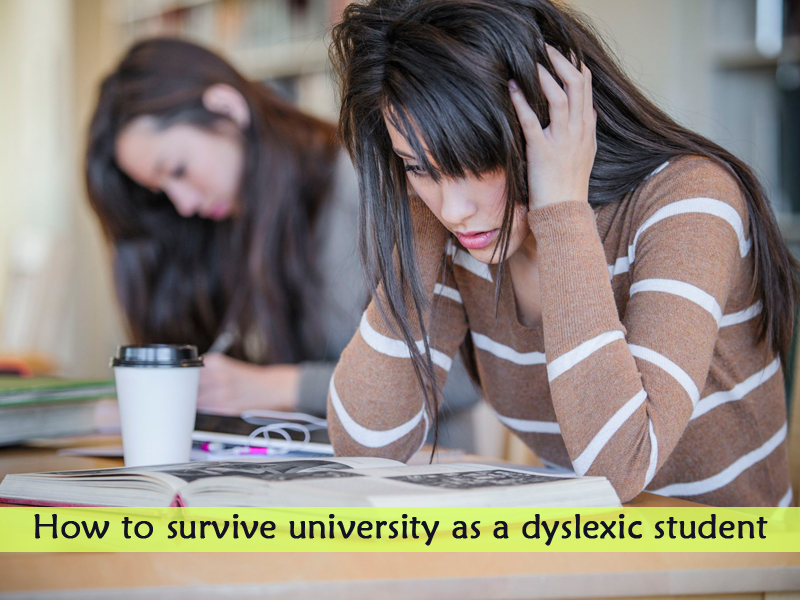 Dyslexia is a fairly common deviation, which does not bear the threat, but at the same time can cause many difficulties for the person suffering from this disorder. It is known that it is impossible to cure completely for dyslexia because it is not even a disease, but a specific feature of the brain's work. There are a lot of smart and talented people among dyslexics. It is proved that people who have such deviation often have a very creative way of thinking. Therefore, it is not surprising that many dyslexics become successful students of colleges. Nevertheless, it is much more difficult for them to work with such peculiarities of perception and processing of information than to all other students. Modern technologies and knowledge can make our life much more convenient, there are a lot of adaptations that help dyslexics. Here are some tips for people with dyslexia that will help make the process of learning more simple and understandable.
Tips on How to Facilitate Study for Students with Dyslexia
DO NOT HURRY
Working with papers may take more time to have dyslexia, but it is better to let yourself be regarded as a slow one than to make a lot of mistakes. It makes sense to spend more time preparing documents, and work, which is provided easily and without complications, can be done faster. Do not forget that the correctness of the design of documents and attentiveness in working with data is valued much higher than speed, especially if the saved time has to be spent on correcting mistakes.
LEARN HOW TO KEEP ORDER
One of the main problems of dyslexics is disorganization. The good news is that you can fight it by systematizing your documents and adhering to the working plan. A schedule or a weekly journal is a must-have attribute on your desktop. All planned actions and types of work should be noted in the plan for the day.
Use large color folders to sort documents, books, notebooks, and other storage media. Use color markers highlighting the most important thing. It will help focus on specific tasks in college. It is extremely difficult to defeat dyslexia, but anyone can learn how to manage their time.
TRY NON-STANDARD SOLUTIONS
Colorful paper can help dyslexics focus on reading and perceiving information. Try to print information on sheets of paper of different colors and you will be able to find out exactly which color works in each particular case.
USE CAPABILITIES OF MODERN TEXT EDITORS
It is no secret that in the modern world it is more often necessary to type than to write it by hand. It is good news for dyslexics because it is possible to use an automatic spelling check. Of course, the text, corrected automatically, needs manual editing, but such a check will avoid a lot of unreasonable grammatical errors.
The study of the rules of spelling, unfortunately, almost does not help people with dyslexia. However, there is an opportunity to solve the problem with the help of modern technologies. Choose the most convenient font and use it. It is proved that it is more comfortable to read information written not in very large font size, but the average (12-14 size) and with one and a half interval.
USE MODERN GADGETS
If it is too hard for you to remember and understand the material of the lecture, because you are distracted by making notes, use a voice recorder, camera, or your mobile phone, and then just listen to the recordings. It will help you relax and perceive information quicker and repeat the educational material.