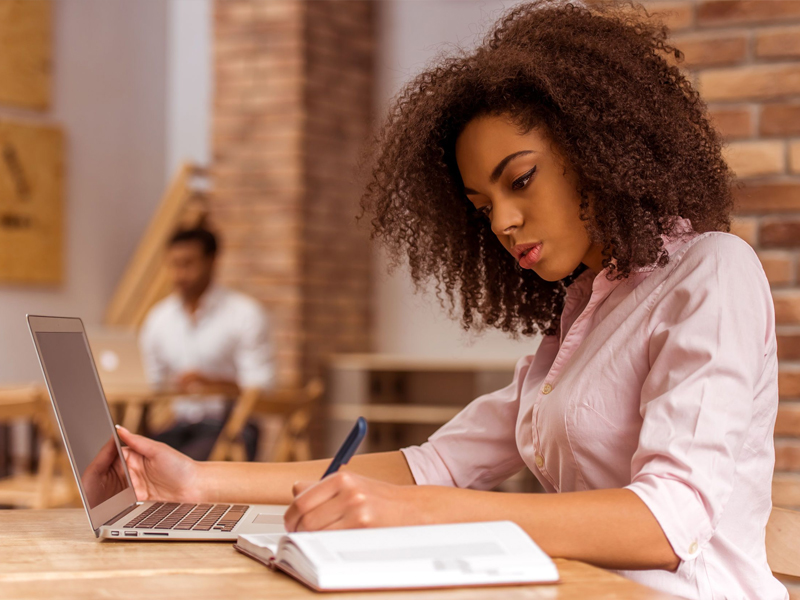 Common App Essay Prompts
It has become a common task to ask students to write admission essays when entering college. Throughout the years, there has been a Common Application program that provides students with common essay prompts. These tips make it easier to compose a paper appropriately, as well as stick to the standards of the essay-writing process. This year is unique for the process, as the program, major strategies have been updated and even changed. In this article, you will find out the main peculiarities of an admission essay and will get acquainted with the Common Application program.
Common Application Program Overview
Admission commissions always struggle to choose the best students for their educational establishments. School grades do not always provide a clear picture of the person's insight into a certain subject, so this is when the application essay becomes handy. For this reason, there are certain requirements for the entering paper that a student has to obey to let his candidacy be chosen by a committee.
Your task is to create an essay that will focus on your main advantages and will highlight your identity to the extent that an admission officer would like to satisfy your entering application. As you will probably send the paper to several institutions, it is necessary to show your personality from different sides. That is why your common app essay should be informative, brief, and multifarious. Just be sincere and try to depict your real character, interests, and skills.
According to the common sequence of composing the essay, you will get the best result if you follow the particular structure: brainstorming, organization, and writing. Here is a detailed description of each of the phases that must lead you to a successful result.
BRAINSTORM
To start your writing process, you need some ideas to start with. That is why it is important to think hard about the things that will appeal to an admission officer to your personality, and appropriately describe them. If you focus your writing style on making things creative, it will prove your love for complexity, genuine emotions, real feelings, and professionalism. On the other hand, composing a completely official essay will also show that you are a person of a serious attitude and can stay calm even in the most stressful situations.
Other ideas for writing may include family relationships, traveling experience, love towards animals, books, and other interests. Try to open as many positive sides as possible to deprive an admission officer of any doubts about confirming your application.
To make your ideas more specific, answer the following four questions:
Who are you?
Why are you here?
What makes you special?
What makes things special for you?
Answering the first question, you show your personality and inner world. The second question will tell what directed you to the current college and why you chose it. The next one is the most significant, as you are not just describing yourself generally, but also need to specify the things that make a real you. The final question requires the answer concerning your values and must clearly tell what things matter to you and your life.
ORGANIZATION
Common app essay prompts cannot go without the organization process. The particular thing about this essay is the possibility to structure your paper freely – there is no need to build five common paragraphs. The story of your life should not be limited by anything. That is why you are free to compose as many paragraphs as you need to make an appropriate description according to the standards of the common app essay.
WRITING
The ultimate stage is gathering all the ideas into a coherent text. Try to use as much information as possible, but still be brief, as an average admission essay should contain up to 650 words. There is no need to remind you about grammar, punctuation, and style. Spoiling your essay with a few unnecessary mistakes looks so much unprofessional, and it will definitely make an unappealing impression on the admission officer.
Writing should be on the highest level. It is significant not simply to tell the readers about yourself, but to make them see you through the essay. Do not describe yourself with plain words – try to portray the images. That is why your language should be sophisticated enough to turn your figures of speech as descriptive as possible.
COMMON APPLICATION HELP
With the unbelievable amount of workload during a few months before entering a college, it is essential to keep everything under control. With this in mind, Common Application offers you such a desired help in your endeavors. The program can save you so much time and mental health that it will be wrong not to use it if you know about it. Just access their site and sign up for the program to be involved in the easiness of the admission process. You may easily get acquainted with the offers, as well as look through common app essay examples and other college research paper examples on the website and choose the desired services.
Common Application has developed a set of quite beneficial hints for you to deal with the admission essay by yourself. Therefore, feel free to use them and make your entrance process painless and easy.
Essay Formatting Guide
CREATE YOUR DRAFT ONLINE
Modern technologies make it possible to access your writing wherever you are, so it is highly recommended to learn how to use google docs for this purpose. There is also the inbuilt editor on the Common Application website with a few extra abilities, including word count and spellcheck. If you feel more comfortable in a Word file, it is also possible to create the essay there, however, it will be much safer to store your papers in cloud services.
GOOGLE DOCS ADVANTAGES
Even though Common Application offers its own writing tool, it is way far from perfect. While you can easily choose from the variety of college paper formatting styles in Google docs or Word files, the Common Application tool only allows you to make the text bold, italic, and underlined. Moreover, there is no option to use tabbing, so for those who got used to this function, it will be difficult to use their service. Common Application writing tool still supports capital letters (Caps Lock) and emoji, but according to the general rules of admission essay, it is forbidden to use such informal means of texting.
TITLE ISSUE
There is also a small problem regarding the title creation in the Common Application tool. While it is quite easy to format your titles in both Google docs and Word documents, the Common Application editing service cannot center your text properly and it will always stick to the left side. You may try to experiment with it; however, you will hardly achieve a proper result.
WORD COUNT
As you know, it is really significant to meet all the requirements of the admission committee regarding the technical parts of the essay. The most important one is about the number of words. Even though there is no minimum level, it is always advised to stick to the optimal number of 650 words. To monitor this number, there is always a counter in the Common Application writing tool. It will notify you when the optimal number is reached and will warn you if the essay is too expanded.
SPELL CHECKER
With the inbuilt ability to check your writing, the Common Application writing tool becomes a really convenient service. It will always advise you what should be corrected and whether there is a better variant to write a certain point. Similar to the Word function, it makes the Common Application writing tool quite a handy editing program.
PROOFREADING AND REVISION
As online services are not tied to the location, you are free to access them wherever you are. All you need is to login into your Common Application account, find your essays, and, if necessary, make a few editions regardless of the place where you are. Also, you can share your works with others and ask them to double-check the essay, which will decrease the possibility of missing an unnecessary mistake. The times of offline Word writing have almost ended – now it is high time to go online and join the Common Application service.